Study In Australia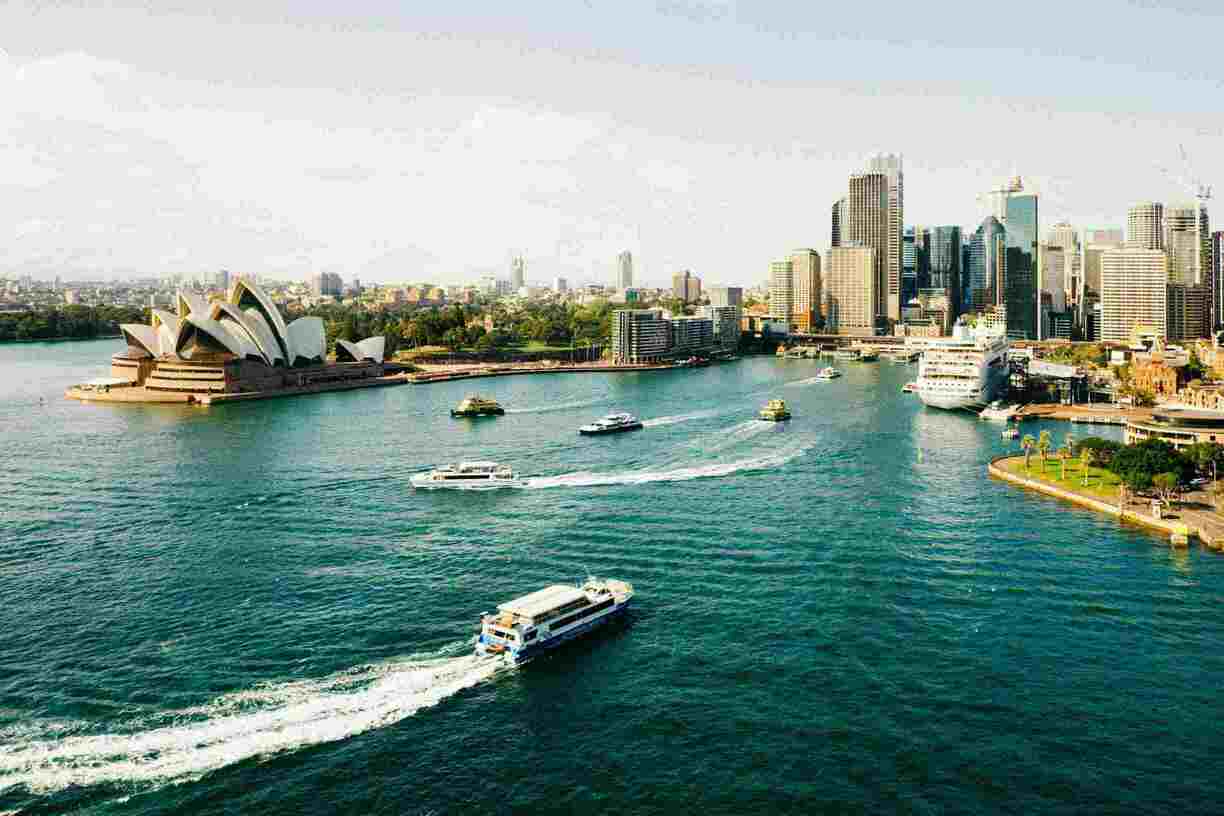 You will need to apply for and obtain an Australian Student Visa if you desire to study in Australia. From July 1, 2016, forward, the visa criteria for an Australia Study visa have altered, and a Simplified Student Visa Framework (SSVF) has been implemented. With effect from July 1, 2016, all students wanting to study in Australia must apply for a Visa under Subclass 500, according to new visa requirements introduced by the Australian Government's Department of Immigration and Border Protection. Prior to July 1, 2016, applications were allowed under various subclasses. The former subclasses 571 - 576 have been merged into subclass 500 in the most recent modifications. As a result, students wanting to work in any of the areas must apply for a Student Visa under Subclass 500 from July 1, 2016.
Australia Student Visa Guide: SubClass, Requirements, Fees, Application Process, Rules
The Australian government introduced the temporary (subclass 408) visa to boost employment in vital skill sectors that had been declining due to COVID-19 restrictions. More information can be found at: To overcome the job gap in Australia, a temporary (subclass 408) visa was developed.
From December 1, 2021, the Australian government will open its borders to international students. Eligible visa holders (including overseas students) who are fully vaccinated are not need to request for a travel exemption. Students with valid visas must show proof of immunisation (they must have been immunised with an approved vaccine) and a negative Covid-19 PCR test report within three days of departure. Covishield and Covaxin, both made in India, have been licenced in Australia. Travelers must also adhere to the quarantine rules of the state or territory in which they arrive.
"The return of skilled workers and overseas students to Australia will further solidify our economic recovery, delivering the vital workers our economy requires and supporting our critical education sector," the Australian Prime Minister said in a statement.
The new Simplified Student Visa Framework (SSVF) for Australian student visas has a number of key features.
Previously, visas were classified as Immigration Risk, while students applying from certain countries were classified as Assessment Level Framework. Instead of the old Assessment Level Framework, the new rules use a new combined nation and immigration risk framework, and paper applications are no longer accepted. The New SSVF classifies pupils based on both their academic and social backgrounds.
1. Nationality
The passport determines the nationality of a student. The nationality on the passport will be regarded regardless of where the pupils apply for the visa. For example, an Indian student in the United States who applies for a visa from the United States would be subject to the Department of Immigration and Border Protection's risk ratings for India (DIBP).
2. Education Provider's risk of default
Some of the Universities in Australia have been marked as riskier than others.
Country Immigration Risk
SSVF Rule
One
Two
Three
Education Provider's Risk Category
Two
Streamlined
Streamlined
Streamlined
Two
Streamlined
Streamlined
Regular
Three
Streamlined
Streamlined
Regular
Australian Student Visa validity
| | |
| --- | --- |
| Course Duration | Visa Validity |
| Longer than 10 months and ending in November/ December | Till March 15 of the following year. For e.g. your course ends December 2021, your visa would be valid until March 15, 2022. |
| Longer than 10 months but finishing between January and October | Your visa would be valid for two months longer than the duration of your course. For eg. the course ends in Feb 2022, then your student visa would be granted till April 2022. |
| 10 months or less | Your visa will be valid for one month longer than the duration of your course. |
Basic Eligibility Requirements for Australian Student Visa
To be eligible for a Student Visa for Australia, a student must complete some fundamental standards, just like any other visa. The following are some of them:
Studying full-time
Only students engaged in a full-time study programme can apply for a Student Visa under Subclass 500. Part-time and remote learning programmes are not eligible.
Entrant who is a genuine temporary entrant (GTE)
In order to obtain an Australian Student Visa, the student must be able to demonstrate that he or she is a Genuine Temporary Entrant. That is to say, you must be able to persuade them that you are only visiting Australia to study and will return to your own country at the end of the course or after a few years of experience. Your visa applications are evaluated based on a number of variables, including:
Your current situation in your own nation, including your financial situation.
Possible circumstances/opportunities in Australia for you
The importance of your chosen path to your future
Your immigration background
Any additional pertinent issues
Health Examination and Insurance
In order to be granted a student visa in Australia, you must demonstrate that you are in excellent health. You can do so by presenting a health certificate. Only the impanelled doctors can deliver the health checkup and certificate. You can schedule an appointment with the one who is nearest to you. In India, eMedical Facilities are available, and data are frequently updated on the spot. You'll be given a HAP id, which you'll need to enter when filling out the application. In addition, because India is a high-risk country, Indian students must present a Chest X-Ray to demonstrate that they are free of tuberculosis.
You can get a health checkup either before or after you start your visa application. Getting it ahead of time, on the other hand, would ensure faster processing. You'll also need a Health Insurance or an OSHC in addition to a health checkup (Overseas Students Health Cover). You must have Overseas Student Health Cover (OSHC) for the duration of your visa at the time of application. Your visa tenure will be determined by the length of your health insurance, so be sure it covers the duration of your study. For a single student, the average cost of OSHC for a year is AUS$438.
Good Personality
Students must submit proof of good character, which implies that you have no criminal charges pending against you and/or that you have never been deported from Australia. On many forms, a simple declaration of the same is accepted.
Documents Required for an Australian Student Visa
Students can determine the documents that will be required using the tool on the DIBP website. We are providing you with all of the documents that may be requested under the Streamlines and Regular Evidentiary documentation categories. Because the application is only available online, students must verify that they have scanned copies of all of the required papers before beginning their application. Please keep in mind that the list of Regular Evidentiary Documents is separate from the documents needed for SSVF processing.
Valid Passport - You must have a passport that is valid for at least six months beyond your stay in Australia.
Application for a Non-Immigrant Visa
Receipt for the Application Fee
Confirmation of Enrolment Form (COE) - You must be fully enrolled in an Australian institution and acquire a "Confirmation of Enrolment (COE)" to obtain a visa to study in Australia. The Australian institution you will be attending will provide you with these forms. After the tuition fees have been collected, the forms are normally issued.
Your host university's acceptance letter, which will include your planned study plan.
Receipt for international health insurance (OSHC)
Photographs taken recently in digital format
Transcripts, diplomas, degrees, or certificates from the colleges or universities you attended
Scores on English Language Exams
Goals and Objectives (SOP)
Demonstration of Financial Capacity
How to Apply for an Australian Student Visa and When to Do So?
You have a maximum of 124 days to apply for an Australian Student Visa before the start of your study. You can also go to Australia up to 90 days before the start of your study.
In accordance with the new SSVF Guidelines. The application for an Australian student visa is completed entirely online. Here are the measures you must take.
To begin an online application, you must first create an ImmiAccount and log in.
Applicants must complete the visa application form for the visa subclass in which they are qualified to apply. (Student eVisa applications can be lodged on behalf of students by education agencies and Registered Migration Agents (RMAs) headquartered in India who are registered to utilise the student online lodgement option.)
You'll need to enter into your ImmiAccount once more to track your application. You can use your account to upload documents, modify passport information, email and address information, and track the status of your application.
Each online application is assigned a Transaction Reference Number (TRN), which is a unique number. You'll need it to keep track of and manage your application, figure out when you need to contact the visa centre, and verify your visa eligibility.