Study In Canada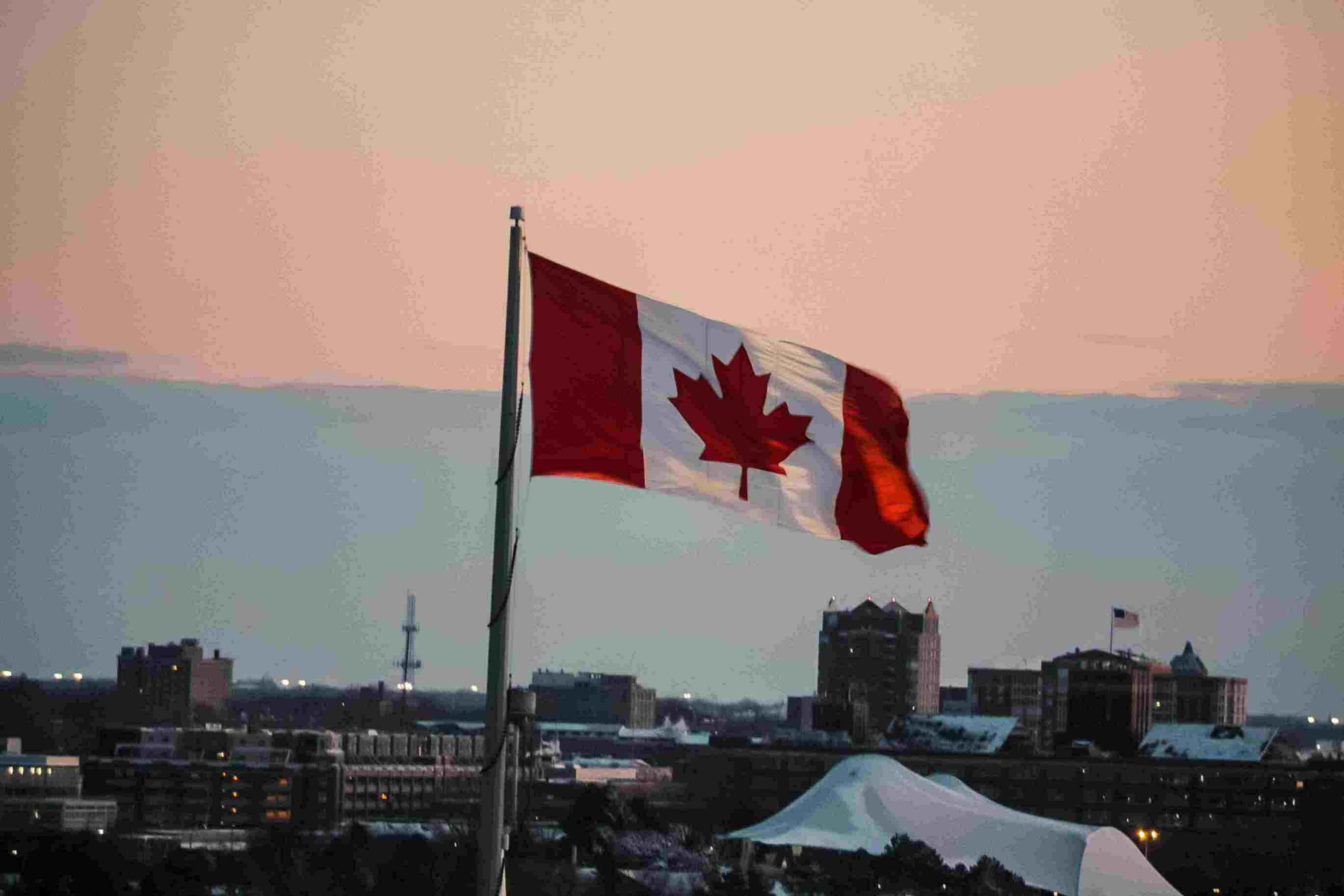 Canada Visa Guide: Document Requirement, Cost & How to Apply?
India continues to send a constant stream of students to Canada. While an outstanding academic score is still required for admission to Canada's Top Universities, a Study Permit is used to authenticate the permission to study. You will need a study permit before entering Canada if you want to pursue academic, professional, or vocational training at a university, college, or other educational institution. When students arrive in Canada, they are given a study permit. To get there, however, a student must first apply for a Temporary Resident Visa, which is issued by the Canadian High Commission and supported by Visa Application Centers. The designated VACs for Canadian Visas are VFS Global Services. Candidates should also be aware of the reasons for their Canada Visa rejection. In this article, we'll go over everything you need to know about getting a Study Permit in Canada, from the prerequisites for a student visa to the paperwork you'll need.
What is a Study Permit and How Do I Get One?
A study permit is a document given by Canada's immigration officials that allows international students to study in the country. Without a valid study permit, international students are unable to study in Canada. Students who have a study permit are also permitted to enrol at Designated Learning Institutions.
Obtaining a Study Permit
You must bring the Letter of Introduction, as well as any other relevant documents, to Canada. You would meet with an Immigration Officer at the airport. Present your passport and letter of introduction to a border control agency officer, who will verify the documents and, if found satisfactory, will grant you your Study Permit.
Eligibility criteria for Canada Student Visa
You can apply for a Canada Study visa if you fulfil the following criteria:
You should be accepted by a designated learning institute (DLI).
You need to prove that you have adequate funds to pay your tuition fee and living expenses.
You need to prove that you have no criminal record and produce a police verification certificate to prove this.
Get a health checkup done and produce a medical certificate that certifies that you are in good health.
Also at the time of the visa interview, you need to convince the visa officer that you will leave Canada once you complete your studies.
What are the documents needed for a Canadian visa?
After you receive your college admission letter, you should apply for a student visa. If you want to apply for the September intake, you should start the visa procedure around June. The documents required to apply for a Canada Student Visa are listed below.
1. Possess a valid Passport
You would need a Valid Passport to be able to apply for a Study Permit. According to the Canadian High Commission, you must have a passport that is valid for the duration of your anticipated stay in Canada. For example, if you plan to travel to Canada for a two-year degree in September 2022, your passport must be valid until September 2024.
2. Affirmation from a Designated Learning Institution
The acceptance letter from the university/institute you intend to attend is required. The Immigration Department recognises a Designated Learning Institute as a university. (For your convenience, I've included a list.) If you're applying for Quebec, you'll additionally require a CAQ, which will be properly informed.
3. Evidence of Funds
You will be required to present proof of funds when applying for your Study Permit. According to current requirements, you must demonstrate that you will be able to pay our tuition fees as well as cover living expenses. According to Canadian Immigration, a student will need at least CAD 10,000 for each year of their stay. Aside from the above two requirements, the student must also demonstrate that he or she has the cash to make a reasonable return.
4. Photographs the size of a passport
If you're filling out an offline application, you'll need two passport-sized images that meet the requirements. For an online application, you'll need a digital copy of the photograph that's no more than 4MB in size. Other basic requirements include a neutral facial expression, a plain background, and no headgear (unless for religious purposes). Note:
The image should be at least 35 mm × 45 mm in size.
The image should be current (not older than 6 months)
5. Medical Exam for Immigration (IME)
International students from India are required by Canadian Immigration to pass a mandatory Immigration Medical Examination by empanelled doctors. Students should schedule an appointment with one of the following doctors for a medical examination at least one week before they begin their Visa application. This gives the doctor adequate time to verify and upload all of the required documentation. It is usually advisable to make an appointment in advance with the nearest facility/ practitioner from the list of empanelled doctors.
A comprehensive medical exam will be performed by the panel physician, who may also recommend you for chest x-rays and laboratory investigations. The physician will transmit the results to CIC once your checkup is concluded.
6. Score on the English Language Proficiency Exam
Though it is not required at the time of application, we strongly advise you to take the English Language Proficiency Test and obtain your score before beginning the Visa Application Process. To confirm your acceptance to the Canadian university, you would have required to submit your English language competence score. TOEFL, IELTS, and other similar tests are all recognised.
7. Purpose Statement
When applying for a Canadian Study Permit, you must submit an essay explaining why you are visiting Canada and why you have picked the specific institution. This would be prompted as an optional document in the checklist however we strongly encourage that you submit the same.
8. Credit Card Number
If you're submitting an application online, you'll need a credit card to pay the application cost. The fee for applying for a visa in Canada is CAD 160. Please keep in mind that only credit cards and not debit cards are accepted by the system. It is also not required that it be your credit card. You can also use your parents' cards if you have their specific permission. Aside from the above, you'll need a digital scanner if you're applying online. If you're applying by mail, you'll need true copies of all of the above-mentioned documents. It's vital to remember that you'll need to download a few forms, fill them out, print them, sign them, and then upload them if you're applying online. As a result, the scanner's availability must be planned. You can also upload a high-resolution digital photograph to the system. For a camera, however, we recommend using a scanner. Additional documents may be required by the interviewer during the personal interview. These could be documents proving academic or financial standing. These may include the following:
Scores from tests such as the TOEFL, SAT, GRE, or GMAT
Your desire to depart from Canada following completion of the term of study
How you will pay all educational, living, and travel costs How to Apply for a Study Visa in Canada
To apply for a student visa in Canada, follow the processes outlined below.
Check the processing timelines - the visa application procedure could take 3-4 weeks. It's a good idea to look at the website of the Canadian consulate to find out how long it takes to process a student visa. Please keep in mind that the time shown is only an estimate and not a promise.
Make a plan for how you'll submit your application.
There are two options for submitting an application: (a) Fill out an online application. To apply online, you'll need a scanner or camera to make electronic copies of your documents for uploading, as well as a valid credit card. At the regional Visa Application Centre, you will still be needed to produce a finger scan (VAC). Remember that you must visit the VFS offices to hand in your passports and provide confirmation of form and fee payment in the event of Online Applications. The only difference between the phases is the documentation you'll need to bring to the VAC. (b) Submit your application in person. Read the instruction manual and download the application kit. The instruction booklet offers vital study permit information as well as directions to assist you in completing your application. Use the document checklist and read the guide thoroughly.
Fill out and attach the VFS Consent Form to your application form. You'll need this form if you want VFS to help you with your visa application.
Pay the processing cost
Visa fees must be paid in addition to VFS Global service charges whether submitting an application via the VFS, in person or by mail. In all situations, the processing charge is non-refundable.
If your spouse/common-law partner and/or children are accompanying you, you must pay the relevant processing costs for them when applying for temporary resident visas, work permits, or study permits.
You must visit the nearest VFS office to submit your application and supporting documentation. When you arrive, pay the service fees and hand over your completed application for a receipt. This receipt provides your unique tracking number, which you'll need to track your application's progress online.
If your application is approved, the Government of Canada will send you a letter requesting your passport. In person or through VFS, you can submit your passport and passport request letter. A Temporary Resident Visa and a Letter of Introduction would be supplied to you.
Fees for Student Visas in Canada
According to the current exchange rate, a study permit in Canada costs CAD 150, which is roughly comparable to INR 8,873 (as reported on the CIC website). Because the exchange rate fluctuates, we recommend that you check it at the time of your visa application.
Both online and offline applications for Canadian visas are accessible. As a result, visa processing fees can be paid either online (with a credit card) or offline (with a demand draught if paying at the Canadian High Commission) or in cash at the VAC. This charge must be paid at the time the application is filed, or a fee receipt must be produced for online payment. The Demand Draft must be made in Indian rupees in favour of the Canadian High Commission. VACs only accept cash payments.
In addition, the visa cost does not include VAC service fees. You'll have to pay the additional service fees that apply to your location. Each payment will also be accompanied by a receipt. As proof of payment, please save the receipt.
Students must pay a biometric cost of CAD 85 after submitting their visa application. This charge must be paid in addition to the usual visa application fee. Your biometrics will be taken at a Visa Application Center after that.
The time it takes for a student visa to be processed in Canada is called processing time. The time it takes the CIC to complete a visa application is referred to as processing time. It begins when the aspirant submits his or her application and ends when the final decision is made. As a result, there is no time limit for processing a student visa application in Canada. Aspirants can check the status of their applications (both online and on paper) using their MyCIC accounts.
Renewal of a Permit
Students must have a valid study permit to stay in Canada. If your study permit expires before you complete your studies (programme), you must apply for a study permit renewal. You should submit your application at least 30 days before your current permission expires. Candidates can send their applications via mail or submit them online.
Dependents
On a Dependent visa, spouses can accompany full-time students. All you have to do is establish that you have enough money to help them. If their stay is for a year or more, spouses can also work full time. If you are following your spouse or common-law partner to Canada, you may be eligible for an open work permit. When you arrive in Canada with an open work permit, you are free to look for and accept any employment. To apply for your work visa, you do not need a job offer or a favourable labour market impact assessment.
1. Canadian High Commission, New Delhi, 7/8 Shantipath, Chanakyapuri, New Delhi 110 021, India, Phone: 011-4178 2000
2. Consulate General of Canada, World Trade Center, 22nd Floor 26/1, Malleshwaram West Yeshwantpur Bengaluru – 560055
3. Consulate General of Canada, Sector 17 A, Chandigarh 160 017, India (SCO# 54-56).
4. Indiabulls Finance Centre 21st Floor, Tower 2 Senapati Bapat Marg Elphinstone Road (West) Mumbai 400013 Consulate General of Canada